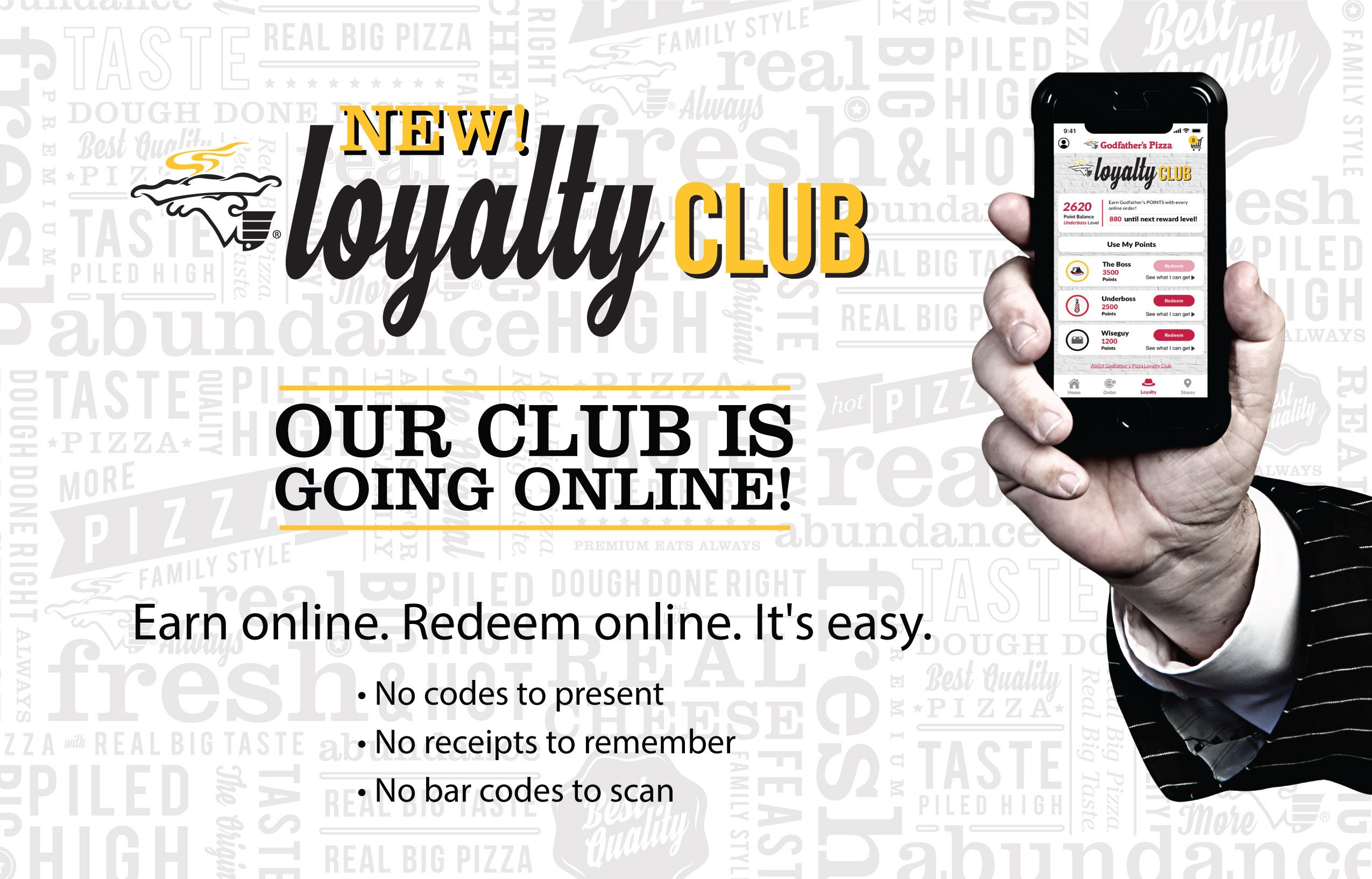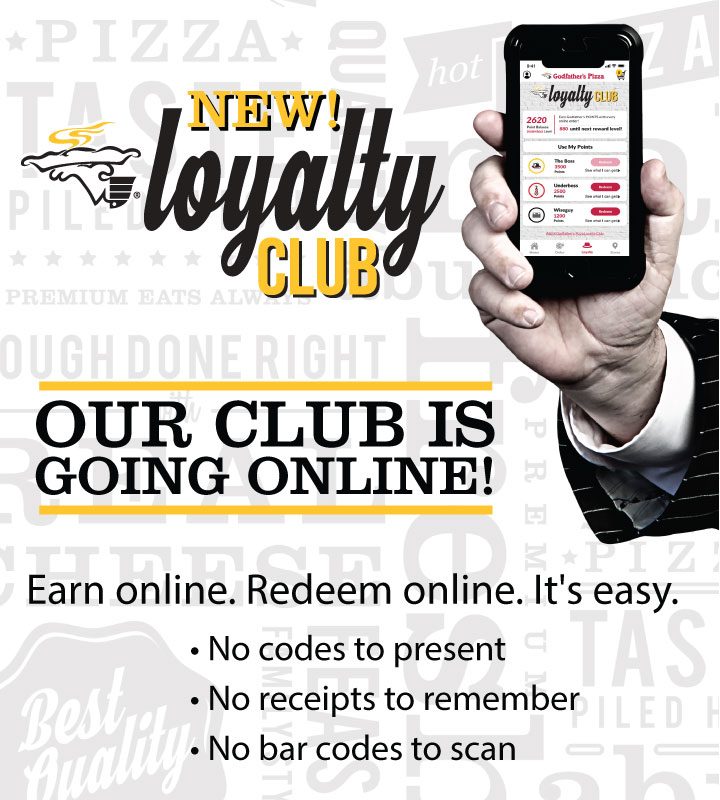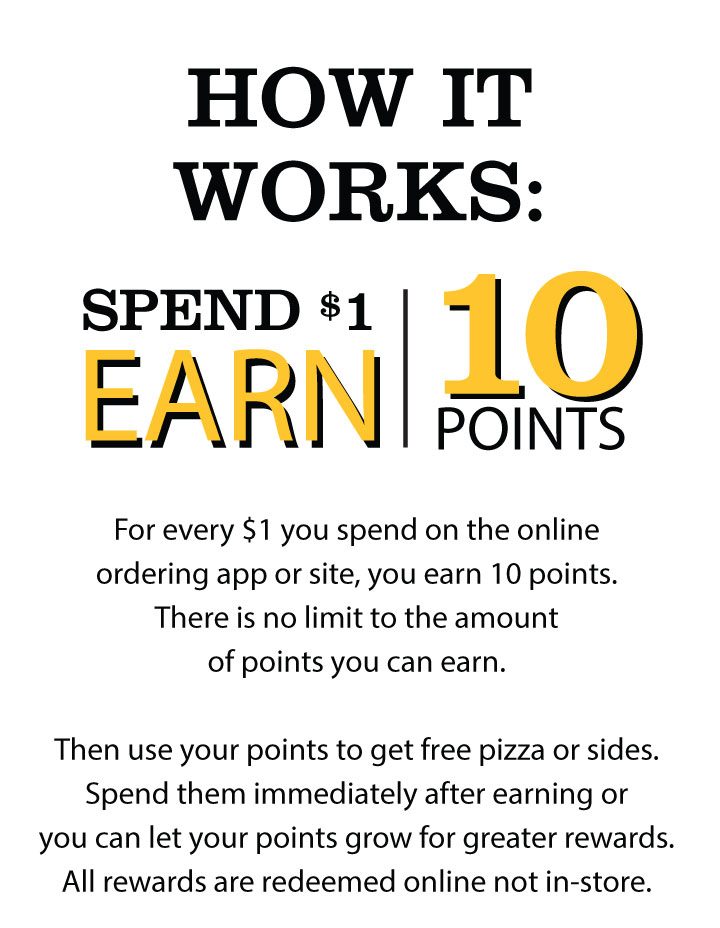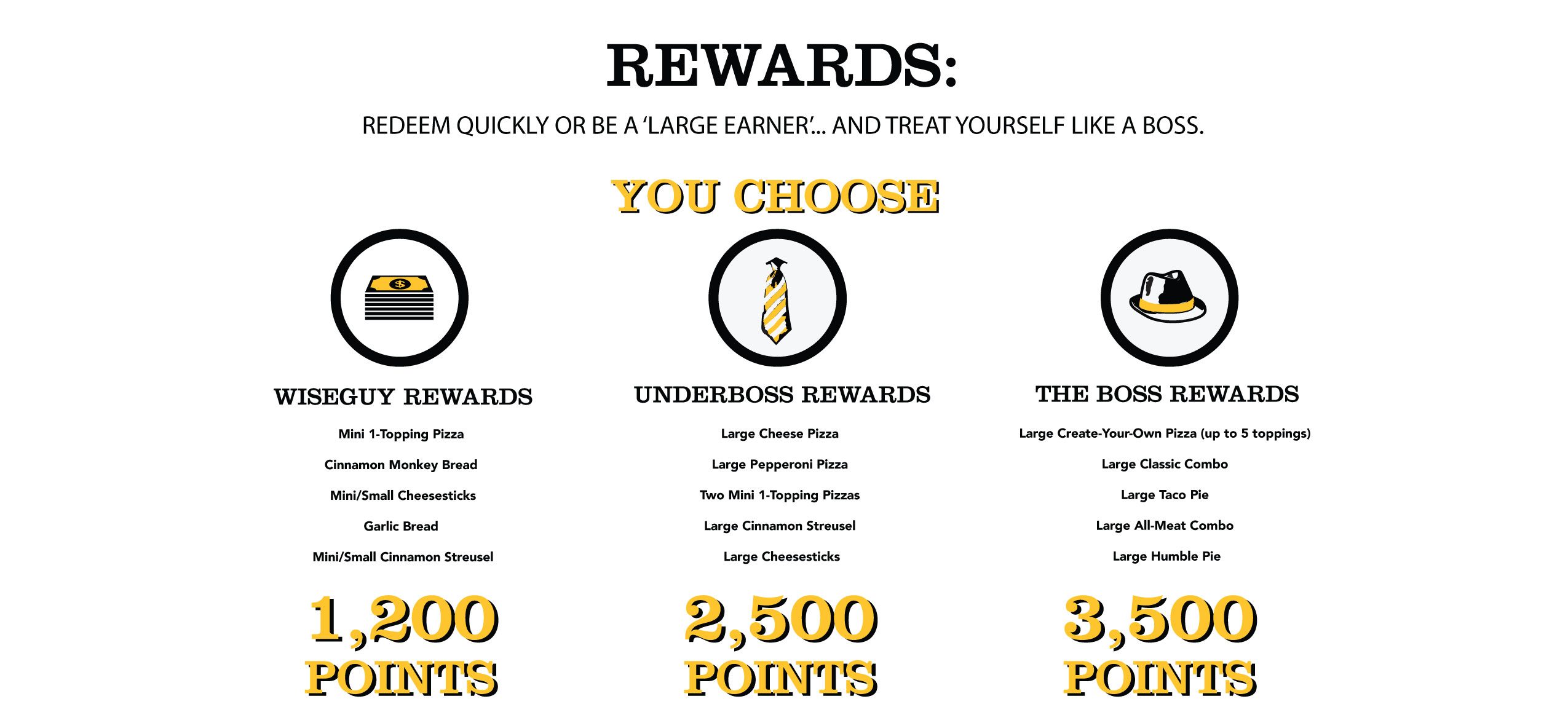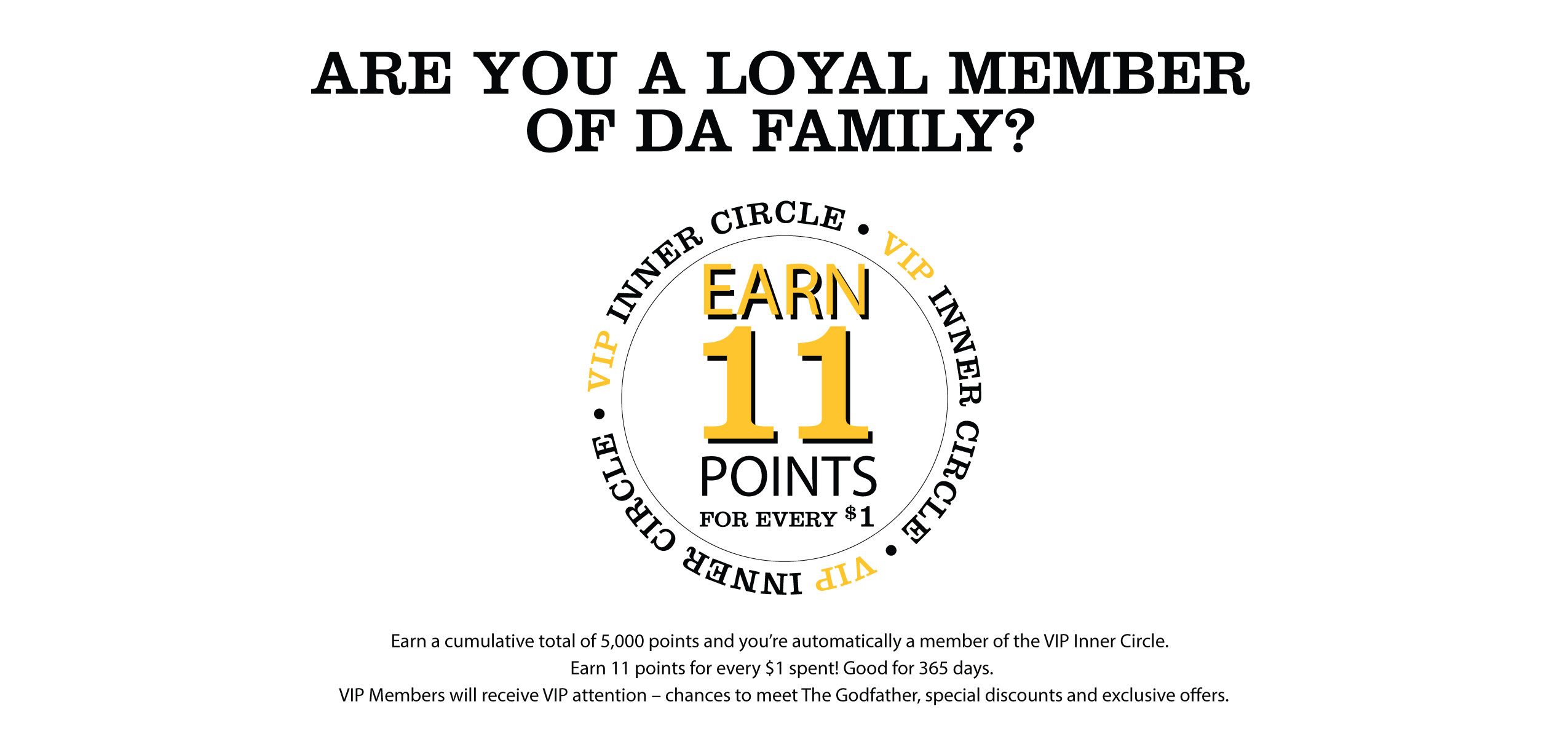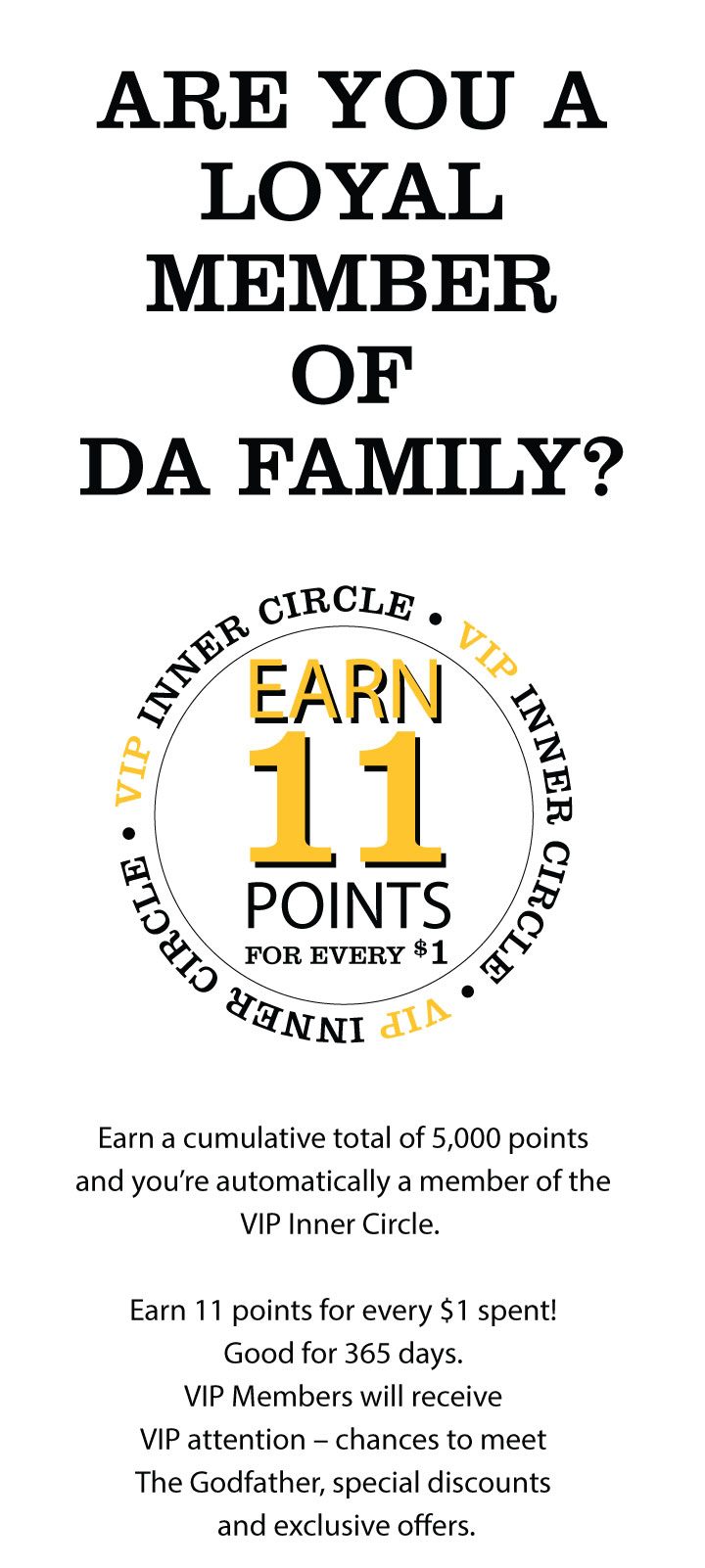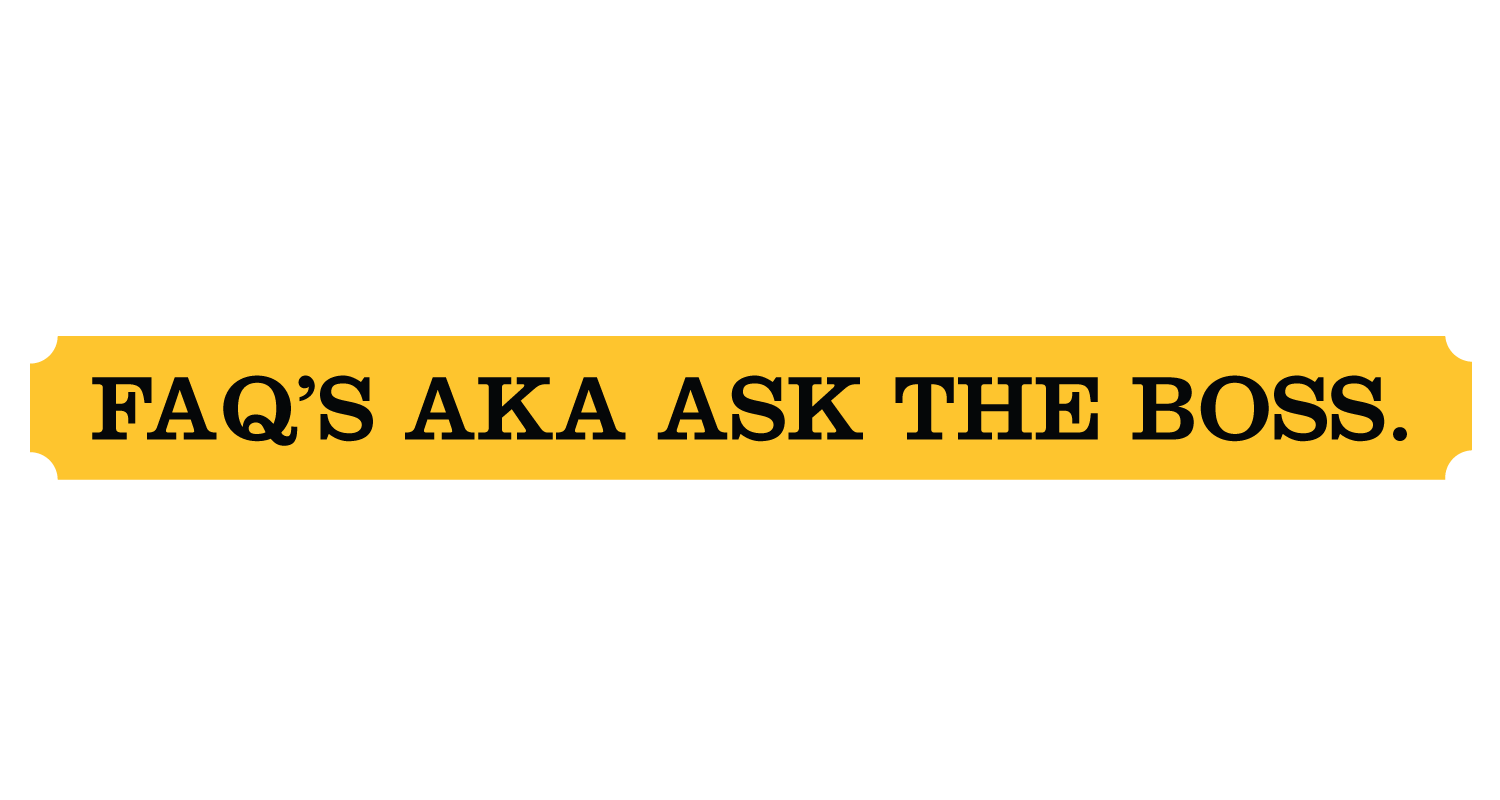 ENROLLMENT
Q – Who can join?
A – Godfather's Pizza Loyalty Club is open to legal residents of the fifty United States and District of Columbia who are at least thirteen (13) years old at time of enrollment. See Terms & Conditions for full explanation.
Q – How do I enroll?
A – To join, download the Godfather's Pizza Loyalty Club app on Google Play or Apple Store. When you create an account, and identify a participating location, you are immediately enrolled and can start earning points with every online order.
Q – Do I need to download the App?
A – While the app makes it easy to immediately order online and earn points, you can also join the Godfather's Pizza Loyalty Club on any desktop computer by logging in to the online ordering site at www.godfathers.com.
Q – What stores are participating in the Godfather's Pizza Loyalty Club?
A – For a listing of participating stores, click here.
EARNING POINTS
Q – How do I earn points?
A – Points are earned by ordering online. You earn 10 points for every dollar spent online. Points are rounded to the nearest point.  For example, if you spend $20.46, you will earn 205 points. Points are not earned on delivery fees or tax. Points will be reflected in your account within 24-hours. Minimum order of $5 required. There is a maximum limit of 5,000 points earned per day.
Q – Do my points expire?
A – Points expire after twelve months of inactivity. Inactivity is defined as no online orders or no reward redemptions.
Q – Can I get credit for past orders?
A – Points can only be earned once you have successfully created an online ordering account. All prior orders are not eligible. If you find that there is an issue with your points applying to your account, please call 1-800-I-LOVE-GP (1-800-456-8347) or fill out a form on the Contact Us page on our web site, godfathers.com.
Q – Can I earn points on call-in or dine-in orders?
A – Our Loyalty Club is exclusive to online orders. If a location has activated Dine-In as an option on their online ordering menu, and you place your order online, and pick the "dine-in" option, you can earn points this way.
Q – What happened to the points I had in the prior Rewards program?
A – All available active points were transferred to the new Godfather's Pizza Loyalty Club and adjusted for the increased point values. If you had 100 points in the old program, you were given 1,000 points in the new program.
REDEEMING REWARDS
Q – How do I redeem points?
A – To redeem points for rewards, you log on to your account on the Godfather's Pizza mobile app or on your desktop computer. Once signed in, click on your account or Loyalty button on the mobile app to view the Loyalty tab. If you have enough points to redeem a reward, simply select the "redeem" button. Once you have clicked "redeem", you can select to add a free reward from the qualifying level to your cart. Or you may choose to wait and let your points add up before redeeming. Points will deduct immediately from your account once you place your order.
Q – How many points to I need for a reward?
A – You earn 10 points for every $1 spent. You can redeem for pizza and sides at 1,200 points, 2,500 points and 3,500 points. 
Q – Who qualifies for the VIP Inner Circle?
A – By earning 5,000 cumulative points, you will join the VIP Inner Circle and earn 11 points for every $1 spent going forward. This VIP status is good for 365 days.
Q – Can I modify the rewards?
A – You can make modifications, e.g., add additional toppings, but you will be charged for those additions to the base reward.
Q – Is there a delivery minimum on orders with a free pizza?
A – Depending upon your store, a delivery minimum may apply. Plus, delivery fee and taxes will apply.
Q – How many reward products can I redeem?
A – You can redeem one reward per online transaction.
Q – Do I have to pay anything with my free reward product?
A – You do not have to pay for the free reward product itself, but any associated taxes, delivery fees will be your responsibility.
Q – Can I redeem my points in stores?
A – Our program is designed to operate seamlessly with online ordering. So, no points can be earned by calling in orders or placing orders in person. Likewise, the crew cannot redeem any rewards in-store.
Q – What happens if an order with a Loyalty reward is cancelled?
A – Points are automatically returned for a reward redemption if an order is canceled. Points may take up to 24-hours to appear back in your account.
ACCOUNT MANAGEMENT
Q – Where do I go to view my point balance?
A – Your point balance can be viewed on your online ordering profile page after you log-in to your account.
Q – Can I combine Godfather's Pizza Loyalty Club accounts?
A – No, you cannot combine accounts at this time.
Q – How do I opt out of Godfather's Pizza Loyalty Club?
A – You can cancel your participation in the Godfather's Pizza Loyalty Club at any time.  Visit https://privacy.godfathers.com to learn more about how to deactivate your account.