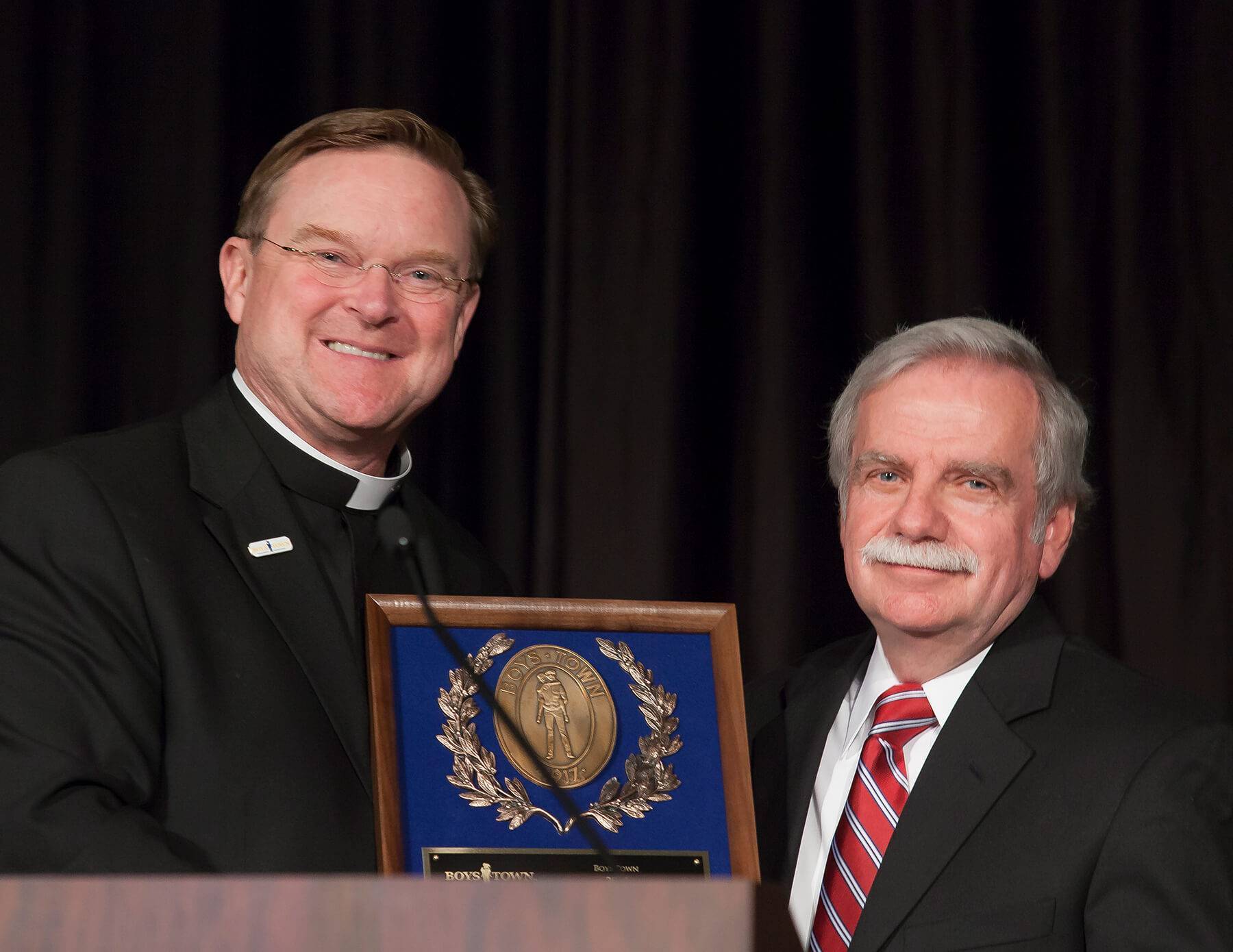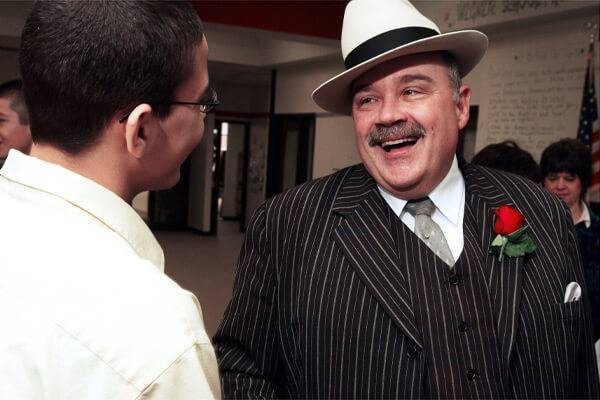 Boys Town: A National Partnership
Family is an important word at Godfather's Pizza. For more than 40 years we have been committed to providing food and fun for thousands of families, but that just didn't seem like enough. We wanted to do more. We wanted to help. In 2004, we decided to create a very special partnership with an organization that values family just as much as we do. As Boys Town's first national corporate sponsor, Godfather's Pizza promised to increase awareness for the organization's efforts. Probably the program with the most impact has been printing the Boys Town National Hotline number, 1-800-448-3000, on millions of pizza boxes going out of our doors every year. This 24-hour crisis, resource and referral line connects troubled youth and their families with trained counselors who can assist with suicide prevention, depression, physical abuse, sexual abuse, emotional abuse, chemical dependency, anger and much more. In addition to the hotline, our pizza boxes direct families to yourlifeyourvoice.org, a web site targeting youth, where they can receive help and support.
Since the partnership began, Boys Town has contacted us on several occasions to share how the awareness we have helped generate made a difference in the life of a troubled youth. In some cases, awareness of the hotline meant the difference between life and death. Partnered with a cause like Boys Town, we truly believe every pizza we sell is an opportunity to impact and improve the life of a child and his or her family. But our support doesn't end there. We believe in becoming fully involved in our partnership with Boys Town.
The Godfather makes regular visits to the elementary school at the Village of Boys Town where he reads to the children. Many executives from the National Headquarters of Godfather's Pizza donate their time to mentor English and math skills to both elementary and high school students. And because Christmas is such a special time of the year and should be celebrated, the employees of Godfather's Pizza conduct various fundraisers all year long to help raise the funds to purchase Christmas gifts for those children who remain at the Village over the holidays. If you want to learn more about the mission of Boys Town visit their web site at www.boystown.org to learn more.
"Godfather's Pizza has been more than just a corporate sponsor. They believe in and support Boys Town's mission and are helping Boys Town fulfill its mission of being a beacon of hope to children and families in need. They are a partner with us in making a difference in the lives of children and their families in communities across the country."

Father Steven E. Boes
Boys Town National Executive Director
Helping Students Succeed
Many Godfather's Pizza restaurants are active partners with local schools. In addition to fundraising assistance most Godfather's Pizza locations offer a variety of educational programs. Please contact your local Godfather's Pizza to see if the following programs are available in your market.
Recognition Programs – Free pizza is a great way to motivate and reward students. We offer several certificates such as Good Student and Good Sportsmanship which help teachers acknowledge a student's success and entitle the recipient to a free mini pizza.
Field Trips – A visit to a local Godfather's Pizza is a fun way for kids of all ages to see firsthand how the skills they are learning in the classroom are put to use in a restaurant every day.
Reading Programs – Students always seem to enjoy guest readers, especially when the guest is The Godfather himself. He spends time reading books with pizza themes, signing autographs, and taking photos with the students.
Need a Donation?
Click here to download the Donation Request form.